So here I am, wedding photographer, laptop in hand, arriving at my upcoming wedding that I am to photograph. I wander up to the door, knock and then wait for an answer. Then, it dawns on me, the date. It's Halloween... am I going to get an answer from the lovely Olivia and Edward, or am I going to be sent packing quickly with a Mars bar and a "don't come back!" Daft choice of day to have arranged to meet my bride and groom to be? Possibly. Trick or treat? Most definitely a treat!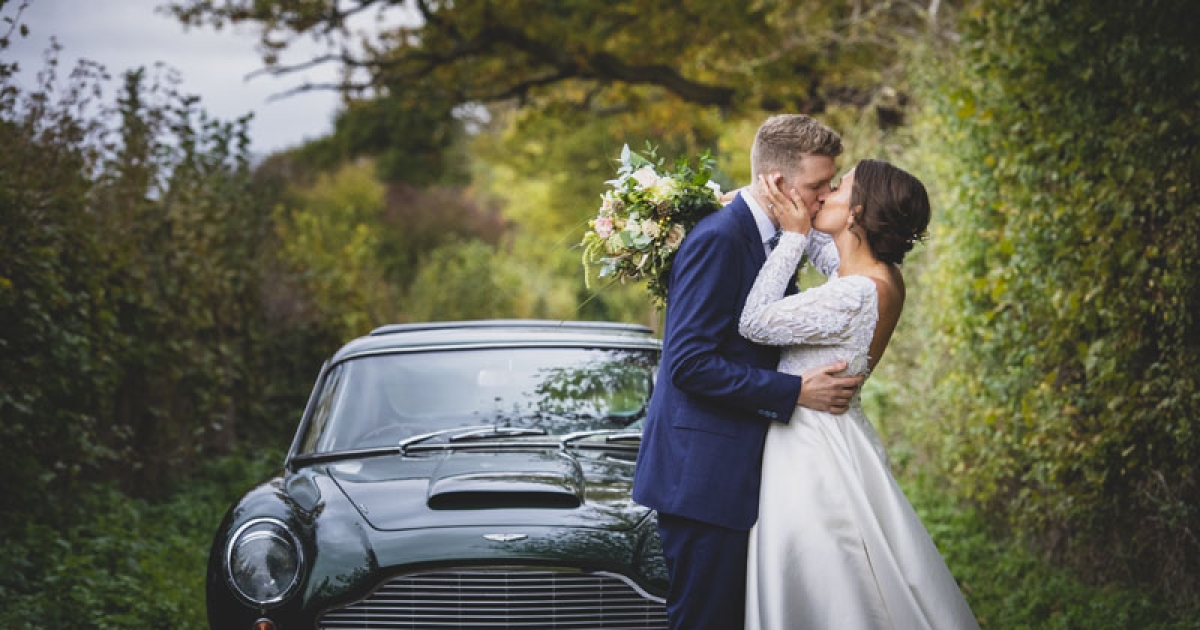 The wedding of Olivia and Edward
And a treat it was! I really do love my job as a wedding photographer as you get to be a part of a very special day, and I'm lucky to say that in my case, it is invariably with some very special people. Olivia and Edward are no exception. The incredibly laid back couple took the whole event in their stride. Whereas I can sometimes be the physical incarnation of the duck metaphor, serene on top, paddling furiously below deck, this wonderful duo simply absorbed and enjoyed their big day, stress free. I can only imagine that Olivia's incredible career as a doctor has helped her deal with such stressful situations so easily, and a wander down the aisle was simply a walk in the park.
When it comes to photographing a bride and grooms big day, I always look for the little things that other people might miss. I try to be wedding photographer that captures that, "I don't remember that," moment or the, "gosh, didn't that come out well," shot. Sometimes, however, it simply doesn't pay to look for the little details, when everyone is going to be talking about 'that car' regardless. 'That car'? Only a stunning, sleek, vintage Aston Martin. Now I'm no James Bond, but I always get the feeling that such a motor simply couldn't fail but turn you into the ultimate secret agent, just by getting behind the wheel... at least I think that's how it works! With visions of a vodka martini and an evil genius to dispose of, I was neither shaken nor stirred when the three of us got the chance to take in a mini photo shoot... along with the lovely little automobile. Having captured some gorgeous shots of the boys and the car before the big event, Olivia and Edward made their vows to each other at All Saints Church in Claverley, under the watchful eye of the fabulous Reverend Gary Ward. Tears of joy, check. Vows complete, check. We made our way to The Mill Barns with the aforementioned mini shoot in between. With such a stunning couple, alongside this amazing example of automotive brilliance, I must admit, my job at this point was easy. We caught some marvellous moments, which you'll see below.
It would however, by amiss of me to skip straight to the reception without first mentioning the breathtaking and beautiful bridesmaid Natasha, Olivia's sister. Whilst the register was being signed, the terrifically talented Natasha played piano as the background to the nuptials, and the watching and listening guests were in awe... as was I!
Whilst photographing some of the gorgeous details of the day were straight forward, such as the exquisitely, hand made favours and signs, other parts were difficult to portray in a photograph, although I think the results came out really well. Imagine my surprise at the quality of the choreographed first dance, and then the realisation of having to absorb all of this wonderful movement into a still image or two. My worries were quickly allayed however, as the lovely couple photographed so well and the shots that came out of it really showed off their elegance and indeed love for each other.
Just a quick note to finish regarding the venue. A lovely find, nestled away in Shropshire, near the Warwickshire border. A converted 17th century water mill, the barn offers some stunning backdrops for your wedding photographs, combining the greenery of the English countryside and the picturesque water based setting. A real treat for the eyes in terms of the barn itself, and the perfect setup for Olivia and Edward who looked right at home along with all of their friends and family. Congratulations to the happy couple!
Wedding photography by Jon Thorne at The Mill Barns, Shropshire.