Now when I say this wedding was 'Wicked', don't run away with the idea that this Shropshire covering wedding photographer is A, 'down with the kids', B, trying to use a new word a day as part of a New Year resolution or C, simply lost all sense of who he is. Quite on the contrary, this photographer is referring to not only a fabulous wedding day, but also a hint of theatricality that ran through what was a wonderful event for Melissa and Matt.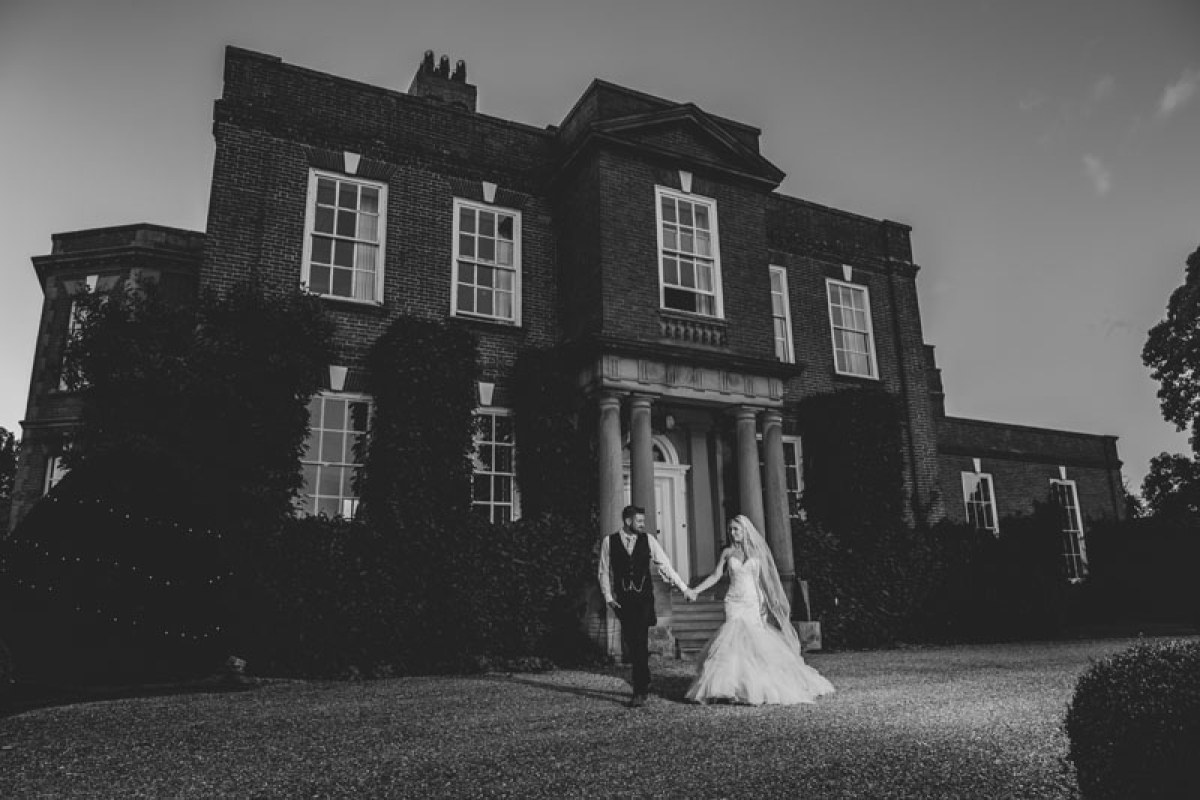 The wedding of Melissa and Matt
Although I use the term 'Wicked', it is most certainly a double entendre of the positive kind, rather than the negative. In order to explain myself, I must first skip a few hours through the day to the speeches and beyond, in order to describe some quite memorable moments that certainly stood out during the wedding day, and made it 'Wicked'. Now for anyone not entirely sure where I am going with this, I use the word 'Wicked' in reference to the theatrical production of pre and parallel stories surrounding The Wizard Of Oz, a classic story enjoyed by all. And enjoyed by all were the father of the brides clever words as he toasted the happy couple with a number of witty and funny links to the famous film, as he toasted the bride and groom. So often, speeches can follow a standard pattern of play, best man embarrasses groom, father say a few emotional words through held back tears, et cetera, et cetera. However, this speech really stood out for me and leads nicely into the theatrical WOW moments that were to follow. As if they were straight from a West End production, Elysia, the bride's sister, put on a sensational show of modern dance, completely surprising the wedding party, just prior to the couple's first dance. A hard act to follow? All I can say is that I wasn't the only person left breathless as the extraordinary display captured family and friends alike. Needless to say, there were tears of joy a plenty, as this wedding photographer did his job.
Away from all the theatrical links and shows, the lovely couple of Melissa and Matt, enjoyed what was a stunning day from start to finish, with many tears of happiness and as you've read, a surprise or two along the way. The bridal preparation, for example, was a really emotional time, as gifts and cards were opened in the house, with very few dry eyes in the process. A real privilege to have been a part of. With a touch of class throughout the drinks reception courtesy of a string quartet, it was also a little something different, but very much appreciated by everyone, when the prosecco began to flow, along with candy floss! A nice little touch and one that had many a guest enjoying.
Before I forget, I HAVE to mention Laura Garwood Wedding Videography... she produces beautiful cinematic wedding videos and is great to work with!
Lastly, I'd love to highlight the venue that was the setting for this 'Wicked' day, Iscoyd Park. A privately owned country house on the borders of Wales and England, it is a stunning option to host a wedding at. A classical Georgian house with all the modern touches you'd expect from a first class venue. With a real 'family' feel to the place, I felt right at home very quickly and everyone was so helpful throughout, and certainly contributed enormously to the creation of such a wonderful day. Unique, creative, eye catching... things you're looking for? Iscoyd is definitely worth a look!
Wedding photography by Jon Thorne at Iscoyd Park, Shropshire.