Isn't it funny, when you stop and think, 'what are the odd's of that?' Case in point, having been asked to be their wedding photographer in Staffordshire, I chatted with Kacey and Jack about how they first met, and was amazed to hear that they bumped into each other on a night out, before realising that they had lots of mutual friends between them that all knew each other already. Forget 'Six Degrees of Kevin Bacon', I wonder how many degrees we ever are from that special person we might end up marrying...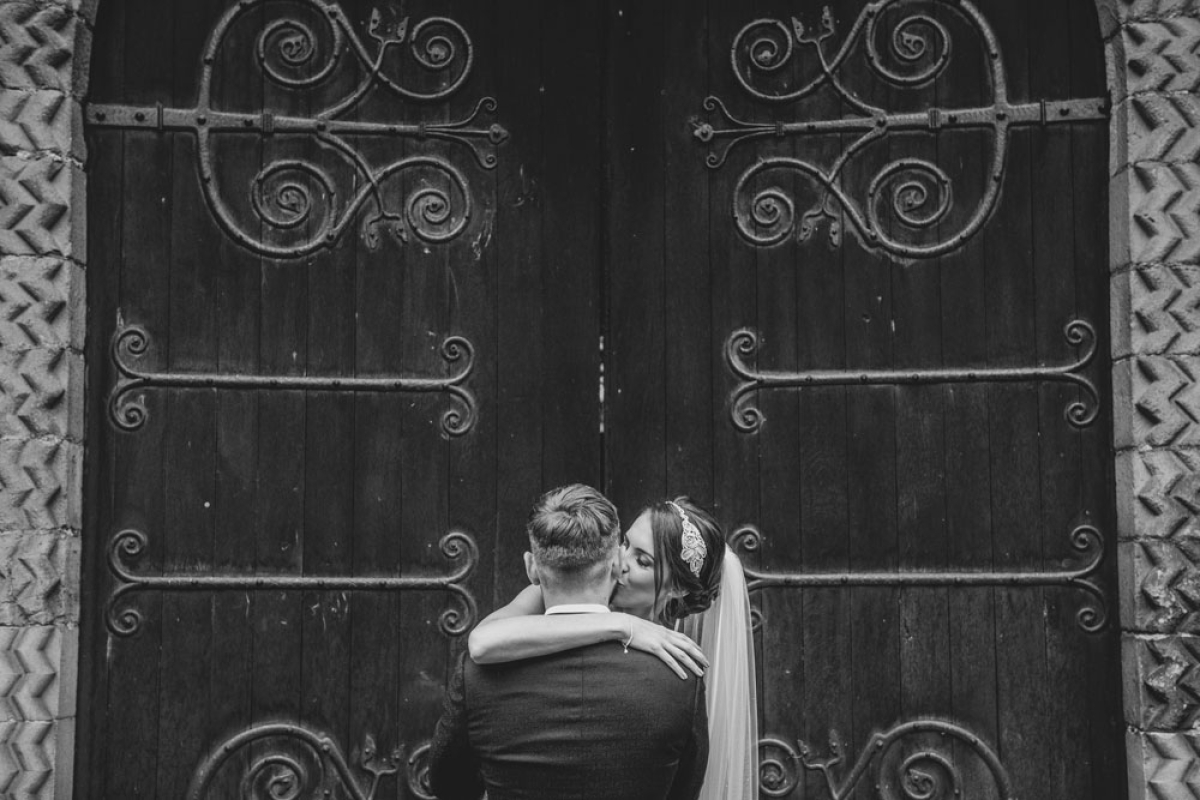 The wedding of Kacey and Jack
And so, with the Six Degrees of Kacey and Jack evoking thoughts of serendipity, I made my way to the gorgeous (and frequent friend of Thorne Wedding Photography) Hoar Cross Hall on the 7th June 2019, to photograph this beautiful couple. I really do, absolutely love weddings, it must be said. Being able to capture so many joyous moments on (digital) film, be a part of the day, photograph such mesmerising buildings, week in week out... it is an absolute delight. I have to admit, that all the little things make it such a special occasion too, such as hearing about the romantic proposals... and more often than not, how the dashing groom to be spends so much of the build up to this momentous event, trying to throw his future wife off the 'wedding scent'. And alas, with potential wedding bells in mind, Jack had this very much on his mind. Kacey told me how he did exactly that, booking a last minute trip to Iceland (the stunning country, and not the local supermarket), where the two of them knew it was going to be a touch cold and rainy, and not necessarily the kind of text book location of sun and sand, that Instagram proposals are made of. And so, in September 2018, Jack and Kacey took a wander down to a romantic, scenic location, near the sea, with Jack asking that all important question... and receiving that all important response... 'Yes!' From what they've told me, it was a stunning backdrop, and certainly sounds like a place I'd love to visit... camera in hand of course!
I always like to catch up with my couples, after I've photographed their wedding. Not for the business aspects immediately, but more to get a feel for how they enjoyed their big day. One of the questions I find really important is, 'what was your favourite memory'? In knowing this, it gives me a real direction for their bespoke wedding photo album, as I can look to highlight these moments, as the ones they truly treasure for ever. The answers are always so wide ranging as well. Sometimes it's the funny moments, you know the ones... where Uncle Jim has tried to show off a few breakdancing moves from 'back in his day'. Other times it's the emotion that overwhelms members of the wedding party. And in Kacey and Jack's case, it's a moment that for me, was a real joy to photograph... the marriage ceremony itself. With the gorgeous couple making their vows to one another, it was lovely to watch and capture. In Kacey's word...
"...we wanted the day for us to get married, not necessarily just for the party, so meeting each other at the isle was the best part for us."
In the case of this wonderful couple, as you'll see below, they weren't married at their reception venue itself. Before they made their way to Hoar Cross Hall, they made and said their vows to one another at St. Mary's Priory Church in Tutbury. An incdredibly special moment for the newlyweds, but also a delight to photograph in... gorgeous!
Now the venue itself, Hoar Cross Hall. As a wedding photographer, or photographer full stop, I genuinely love Hoar Cross Hall. I've photographed here a number of times in the past and it never gets old. It is a beautiful venue, truly stunning, and offers a real elegance to any wedding. It is a magnificent Grade II listed stately home and the gardens offer some fantastic backdrops for your wedding photographs. Constructed in the 19th century, this Elizabethan building offers a real blend of tradition and grandeur, if you are looking for a Staffordshire wedding venue. One of my favourite places to visit and photograph weddings at and a place I'd highly recommend looking at, should you not have chosen your venue yet. On top of that... wonderful people, who make the day so effortless and magical.
And last but not least, as always happens, I've been left with a huge sense of jealousy... I asked about their honeymoon plans. Being told that they were to go on safari in Tanzania and Zanzibar simply made my eyes go green with envy... I would genuinely love to do something like this, just to see and photograph all the wonderful things there are to view in this world. Amazing. Congratulations to Kacey and Jack!
Wedding photography by Jon Thorne at Hoar Cross Hall, Staffordshire.