They say you should always put a little bit of you in everything you do and a wedding day is no exception. If you are a lover of flowers, ensure your venue is draped from the top down in all of your favourites to add colour and vibrancy. Feel like a Prince and Princess in your day to day life? Find yourself someone who can hire out a set of royal (looking) thrones for your big day... if that floats your boat. Have a particular soft spot for a certain Volkswagen vehicle of yours which is unable to make the wedding? I'm sure someone will come up with a cunning plan to incorporate it somehow.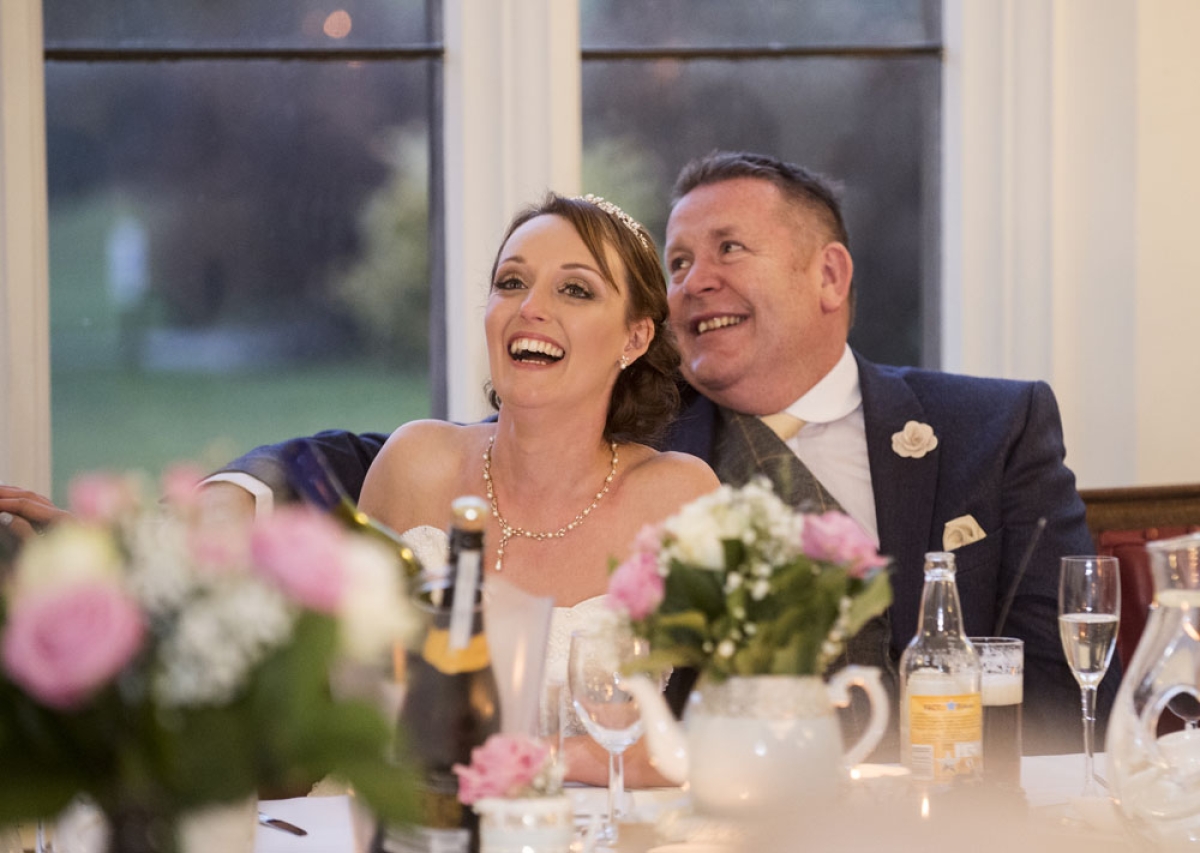 The wedding of Bernie and Nigel
When I first met Bernie and Nigel, we booked up our important date of the 8th of February 2017, and it was quite clear at the time, that this wonderful couple held a little place in each of their hearts for a mechanical classic of engineering... their VW camper van! Such an iconic vehicle and it is little wonder so many people gravitate towards them for their day, especially those looking to add a touch of retro or vintage to their wedding. So if you have a camper van of your own, surely it will become a focal point when you are tying the knot? Unfortunately, and with heavy hearts the couple had to resign themselves to the unfortunate truth that 'she' simply wasn't going to be able to be there on the day...
... but fear not, someone must have a cunning plan up their sleeve, right? Well, in fact, it turned out that a close family member had just that, and what a plan it was. Such a clever little addition was added, without the soon to be wedded couple knowing, and it was a splendid touch. They might not have been able to bring the full sized model, but they could find a little remote controlled version to surprise Bernie and Nigel as the ceremony ended. With tears of joy having been shed by party members before and of course during the ceremony, as they always do, little 'Susie' appeared to lead the newlyweds out of the ceremony and added a few extra drops of happiness and laughter. Such things really do make a wedding day!
I tried to capture as much as I possibly could of the little vintage touches during the day, including little 'Susie', and there were so many details scattered throughout. There are a few photos below of the confetti box signs which caught many an eye, the little Post Office telegrams and the hint of tweed running through the suits, but few things grasped your attention as much as the groom's and his parties socks... you couldn't miss those beauties! Talking of blue... check out Bernie's bridal shoes. Every time a foot slipped out of the front and bottom of her dress, this amazing splash of colour seemed to light the room up. The gorgeous Bernie and the dapper Nigel created a truly wonderful wedding day for themselves in Staffordshire at The Heath House and are such lovely people, so I must thank them for letting me be a part of it, and I wish them all the happiness in the world.
Last but not least, the venue. Nestled in Staffordshire is The Heath House, perfect for those who are looking for an English country house wedding. The Staffordshire venue offers some quite unique photograph opportunities. For anyone looking for a wedding venue, that offers a real touch of class and a traditional styling, The Heath House is a truly joyous find. The wedding breakfast takes place in their fabulous dining room which is something special, and to top it all off, the staff at The Heath House are truly exemplary.
Wedding photography by Jon Thorne at The Heath House, Staffordshire.