Weddings are meant to be a joyous occasion for the bride and groom, but sometimes you find yourselves having to invite a few family members, even though you might not want to... that was certainly NOT the case, and quite the contrary, as Emma and Karl were able to celebrate their special day in Staffordshire with those that they loved dearly, and one very special person in particular...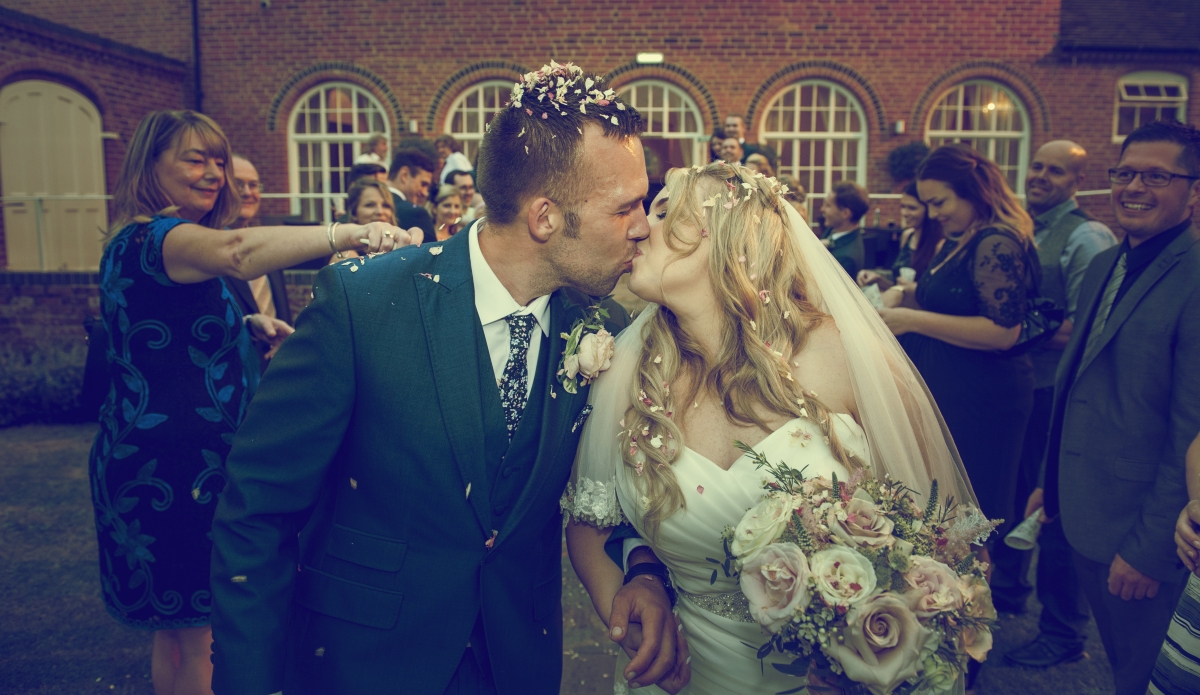 The wedding of Emma and Karl
Sometimes, and we've all heard it before, there are the odd one or two family members or friends that you might not want to invite, but do so in any case. So invariably, 'the black sheep' will find their way to your day in order to keep the peace. When Emma and Karl began planning their day however, family was an incredibly important part of their guest list and one certain gentleman in particular. At age 94 years young, Karl's granddad was an integral part of their Staffordshire wedding right from the start, and it was essential to Karl that he was there to see him marry the girl of his dreams, the beautiful Emma. The delightful fellow was not only there, but attended as the ring bearer on the day, celebrating long into the evening, and it really was wonderful to be able to take photographs of Karl and his grandfather, which I know they'll treasure forever.
And talking of important guests, there can't have been any others that helped to make the day go as smoothly as Esma and Annalese did, the oh so pretty flowergirls in attendance. Such lovely girls, a true credit to the wedding!
This August has been another one of those weird and wonderful seasons for English weather hasn't it? I've photographed some absolute scorchers across the Midlands and the UK, and I've also captured some weddings where the heavens have simply opened from dawn to dusk. However, being British, the days with a little rain have not been a washout by any means, and Emma and Karl certainly didn't let the climate affect theirs. Although a drop or two interupted the group shots outside, we were able to take in the beauty of Alrewas Hayes, the venue, from the inside and capture some really emotional pictures as the day went on. Have a look below, there are a couple of photographs which caught the emotion of the day, with many a tear of joy to be had. Not to be put off, I kept an eagle on the skies and managed to catch a glimpse of blue from above, so we all rushed out to catch a few dry moments and the all important throw of confetti.
With its gorgeous interiors and amazing outdoor landscapes, Alrewas Hayes is one of Staffordshire's most stunning countryside venues. It really is a truly fantastic venue, and from a wedding couples point of view, it is great to be able to take advantage of the green scenery that backdrops Alrewas Hayes. Still looking? Make sure you have a look for yourself, as you won't find many venues in Staffordshire that take your breath away like this!
Wedding photography by Jon Thorne at Alrewas Hayes, Staffordshire.