The great outdoors, a sunny August day, two love birds, and the Red Arrows... an unexpected, but spectacular addition to a beautiful wedding. And it was on this day, that pro golfer Jamie tee'd off his marriage to Alicia in the county of Staffordshire at The Heath House.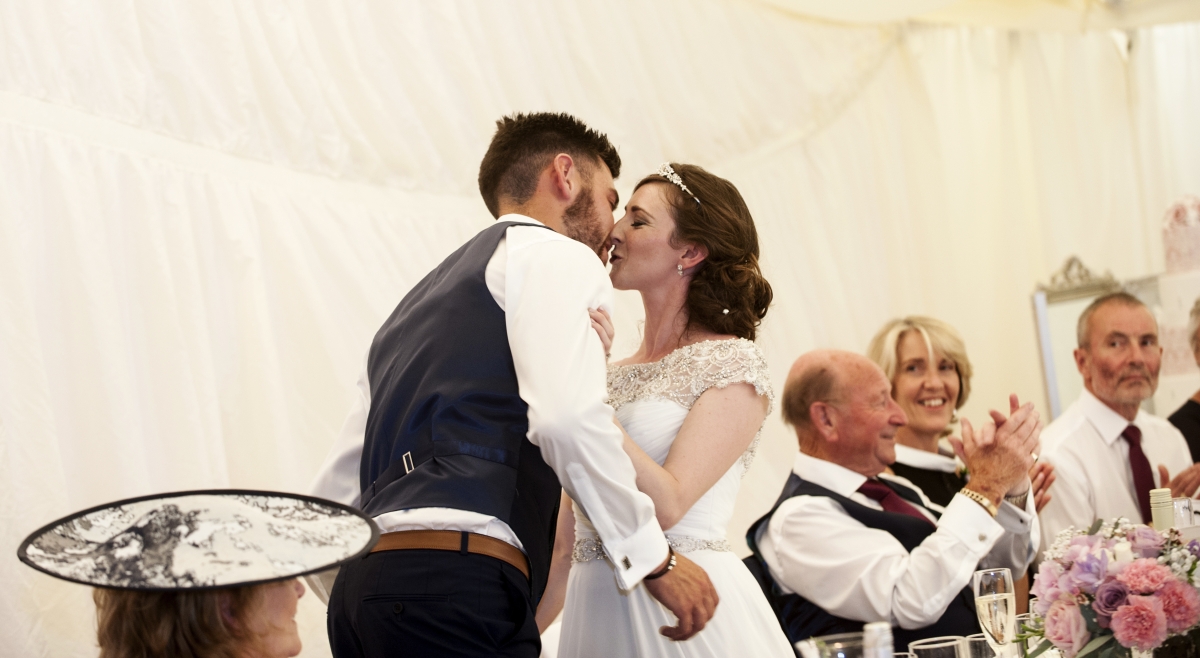 The wedding of Alicia and Jamie
On Friday, the 5th of August 2016, in the beautiful county of the Staffordshire, Jamie and Alicia met for the last time as fiance and fiancee, and the first as husband and wife. Having made their final unmarried steps to meet the registrar at The Heath House, sporting Jamie and feline friendly, cat lover Alicia, tied the knot in front of their friends and family with the romantic sound of a harpist in the background. With blue skies over head and a happy atmosphere amongst the guests, it was my job as the wedding photographer to capture the couple during their first married moments.
With outdoor occasions and weddings, the biggest concern as a photographer is, without doubt, the English weather. As we see each year at Wimbledon, Summer days are no guarantee of sunshine. Not only did the sun shine down on Alicia and Jamie, but a little extra something occured. It was completely unplanned nor was it arranged, but we were lucky enough to witness the Red Arrows, no less, flying above our heads! It was a talking point during the day and I was lucky enough to snatch a snap of the five aeroplanes cruising past and behind the gorgeous venue itself, The Heath House, Staffordshire.
The Heath House, is perfect for those, like Alicia and Jamie, who are looking for an English country house wedding. The Staffordshire venue offers some quite unique photograph opportunities. For anyone looking for a wedding venue, that offers a real touch of class and a traditional styling, whilst also accommodates those looking for amazing, outdoor scenery for their photos, before and after the ceremony, The Heath House is a truly joyous find.
Wedding photography by Jon Thorne at The Heath House, Staffordshire.