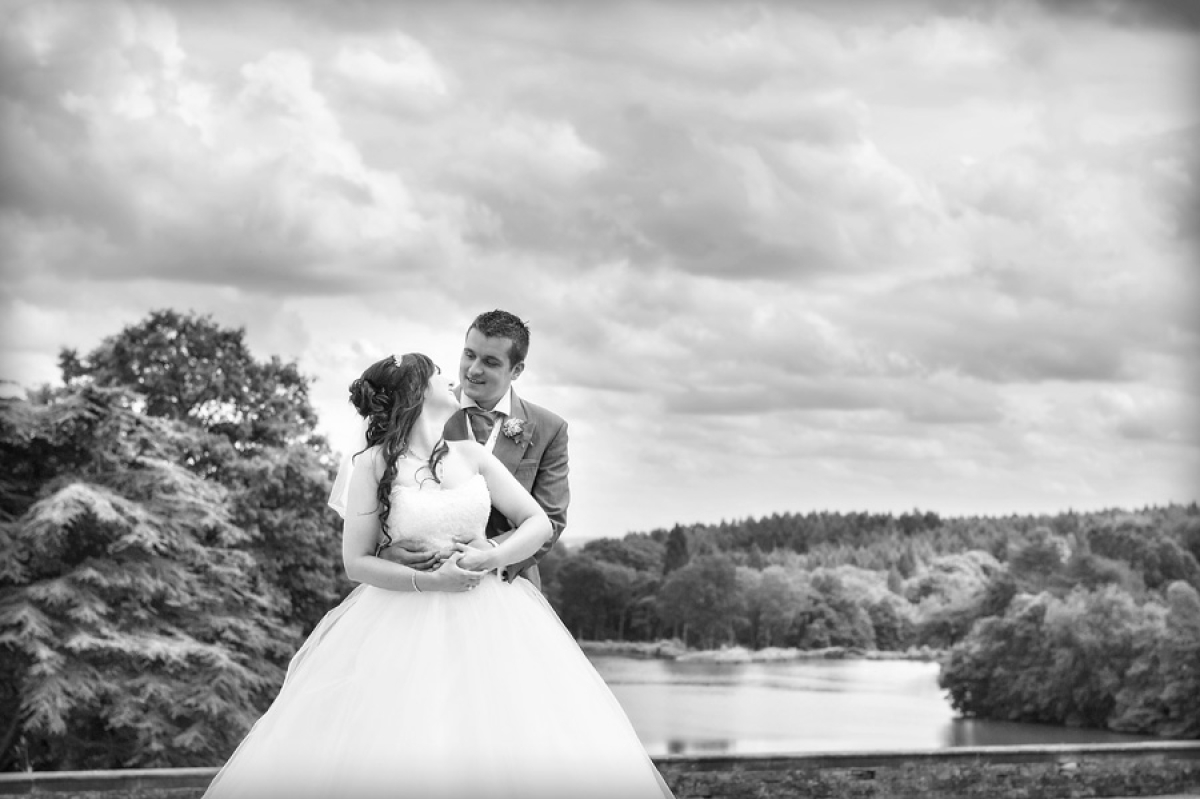 Laurie & Dan 5th July 2014
Congratulations to Laurie & Dan who tied the knot at St Michael's Church Rocester, the happy couple left in the wedding car to make their way to Osmaston Park a stunning wedding venue near Ashbourne. All guests arrived by coaches and were welcomed with an array of cocktails to choose from, this was a clever move as the guests were busy socialising the bride and groom were on their way in a helicopter of which none of the guests knew about. Heads started to turn and look up as the helicopter flew in and landed on the gardens of the venue, talk about arriving in style the views from above must have been spectacular and then to see all your wedding guests looking up at you must have been a fabulous image. After group images Laurie, Dan and myself made the most of the grounds and walked to some beautiful locations, at this point I would like to thank both Laurie & Dan who were so laid back whilst we created some beautiful images in sweltering heat.
After the wedding breakfast we spent a little more time together again to make the most of Osmaston's fabulous grounds.
I wish Laurie & Dan all the best for the future and thank you for choosing me to be your photographer.