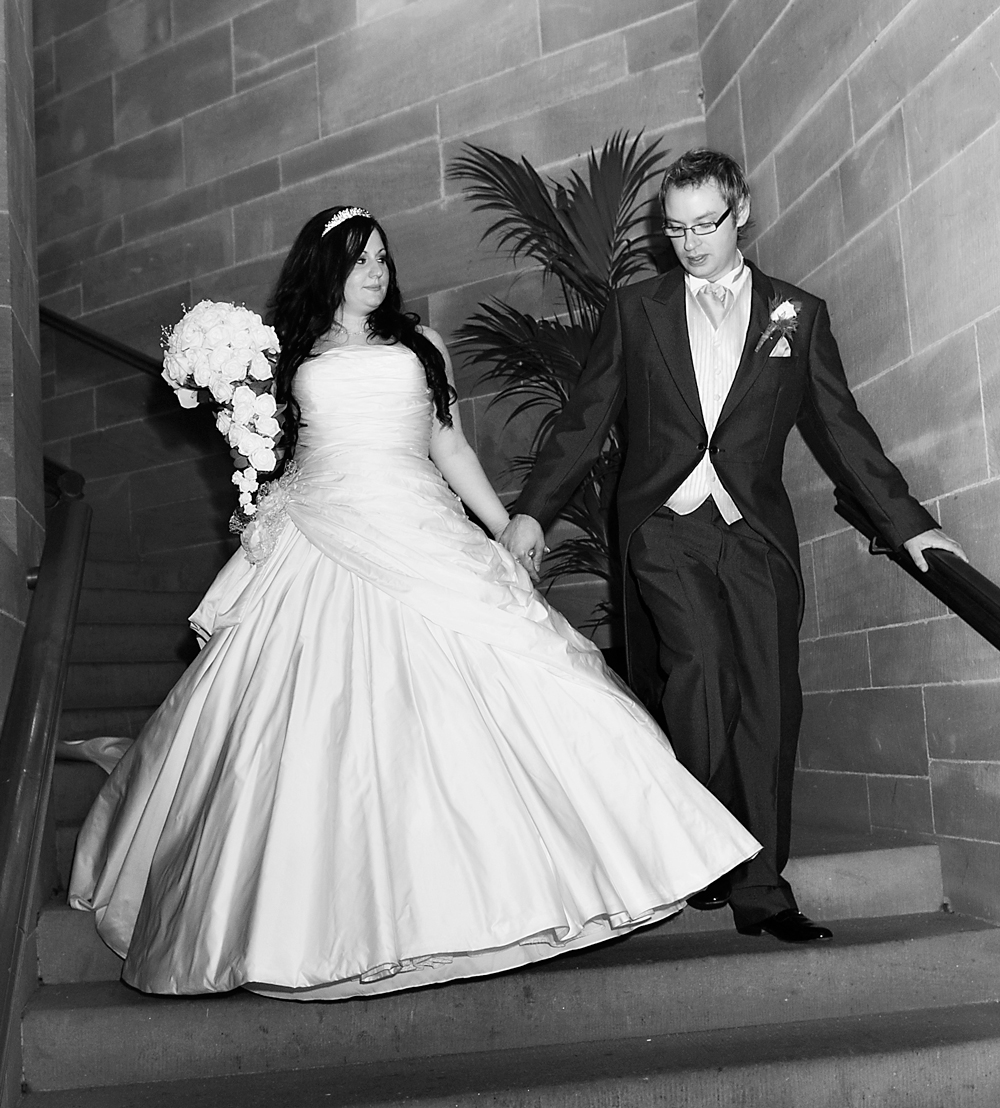 When I was wedding planning, I found it very difficult to find a photographer who would do contemporary photography for our wedding day within our budget. I was also conscious that there are numerous photographers advertising as professional wedding photographers on the internet who do not have any qualifications and did not know how to identify these from the true professionals.
When I called Jon he explained the qualifications that I should be looking out for, and when I explained about our budget it was no problem, he suggested that we meet to discuss our needs and he would try and tailor a package that would suit our requirements within our budget.
When my husband (now) and I met Jon we found him to be really personable and very easy to talk to. In fact on our wedding day we were complimented on "what such a nice guy your photographer is." Jon did everything to put us at ease about our budget concerns, and sat down and designed a bespoke wedding photography package that was perfect for our needs. On our budget we were still able to have; preparation photography to include dress detail and flower detail, ceremony photography, after ceremony photography, the images on a disc for us to keep for ever, and crucially our wonderful wedding story book.
Needless to day the wedding day went very quickly. We had lots of photos taken, I did not ever realise that some of them were being taken as Jon was so unobtrusive. When we received our images of the wedding to choose the pictures for our album we were truly spoilt for choice. We chose to have a contemporary album and the images were amazing. We struggled so much to select the pictures that we increased the size of the wedding book so that we could have all of the ones that we liked. He used the natural light at the Castle brilliantly and we have some wonderful photographs. Jon did a lay out of the album for us to agree and then we selected the cover for the album, of which there was so much choice.
Once the book was completed it was sensational. Jon has laid it out brilliantly and it truly tells a story of our wedding day. It is durable and hard wearing and we are able to leave it on our coffee table for everyone to see. I have shown it to so many people and the feedback I always receive is that they have never seen a wedding book like it before and that they wish theirs was the same.
We can truly say that if you want fantastic photography with a fantastic end result then to use Jon Thorne Photography you will not be disappointed.
Mr and Mrs Gray.