Some days resonate, for different reasons, for different people. The idea of 'fireworks' is a popular choice for many looking to add a little extra spark to their day on the 5th of November. For all the obvious reasons, some also look towards Valentine's Day, perhaps to add a romantic drop or two extra. Others will find themselves tying the knot on a day that has an extra special reason to them. So with that in mind, it was quite fitting that ex military man, groom Iain, and his bride to be Claire, found themselves walking down the aisle on the 11th of November, Remembrance Day. Accompanied by another former soldier, best man David, the couple embarked on creating some memories for themselves, whilst also remembering those, who in some cases, couldn't be there. A beautiful, and emotional wedding day at The Upper House, Staffordshire.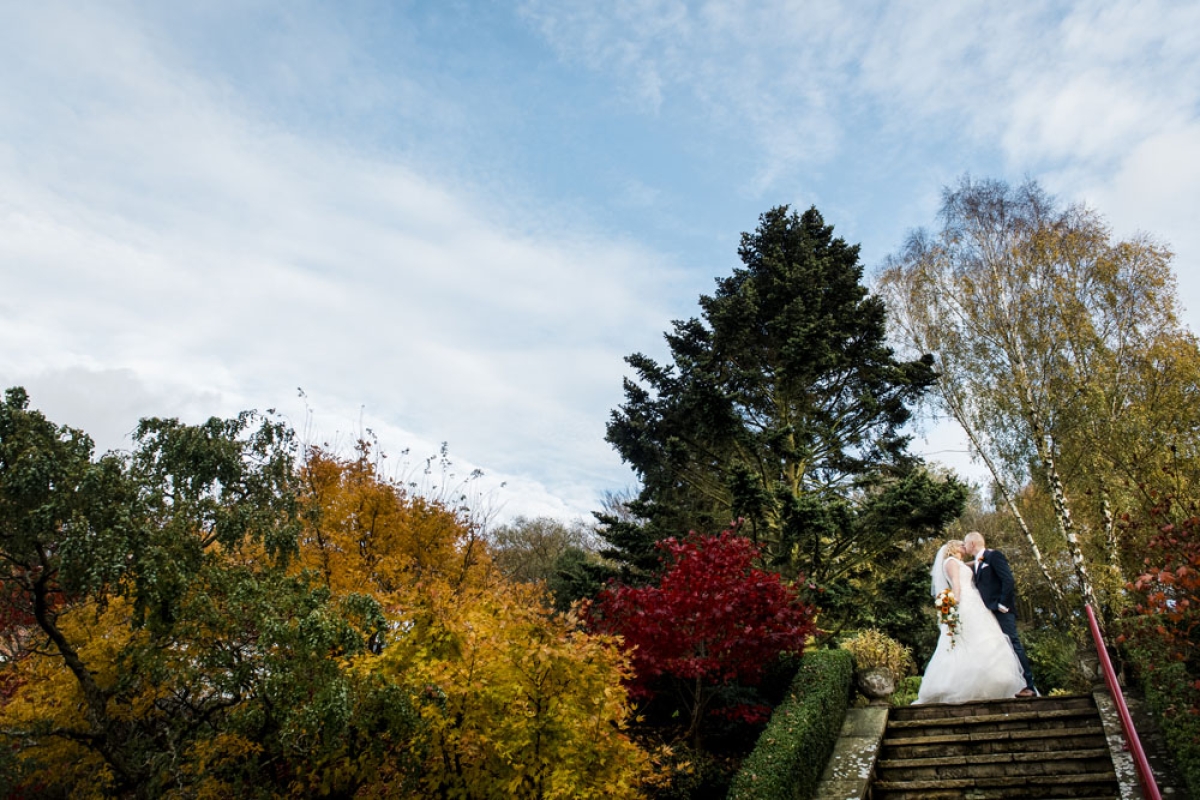 The wedding of Claire and Iain
With poppies adorning suits, outfits and dresses amongst the wedding party, Claire and Iain's big day, was a truly special occasion, and I was so privileged to be a part of it. Suited and booted for the main event, groom Iain looked the picture of style and calm as he arrived in a little old runaround at The Upper House in Staffordshire... well ok, a little jealousy set in there... the old runaround was a nice car, nothing special... OK! It was an absolutely stunning example of automotive excellence, a silver Bentley, courtesy of his friend, who ribboned the motor up, ready for his entrance. Chauffeured to the front door, and immaculately dressed, Iain and his best man David really did look the part. That however, would be completely forgetting a couple of other important, sharp dressed men on the day. Iain's brother James played a huge part as usher, whilst also multi tasking his way through the whole day, looking after young Scarlett and Sienna. Ethan, Claire and Iain's son, must also be mentioned... how dapper does that young dude look!
Now whilst the day had a certain military significance, the happy couple's day was far from regimented. As you'll see from some of the wedding photographs below, the whole event was full of smiles, laughter and love. Emotion also played a big part, as it normally does on such a special day. As the speeches were read, a mixture of hugs, joy and sadness spread across the room. With a tear or two from the newlyweds, hugs between friends and family, mentions of those who could not be present, and celebratory toasts to mark the occasion, they really did have a little bit of everything.
And talking of weddings having a little bit of everything, I was a touch anxious, as others were too, that we might even have a little surprise 'pop out'. With best man David's role not just limited to keeping an eye on the groom, his 'other' role as a husband, was to keep a very close on his pregnant, and 'due any day now' wife. With fingers crossed, they all made it through without any extra surprises, so were able to enjoy the day from start to finish. THAT would have been a new one on my list... wedding photography AND baby portraiture in one day!
As well as the wonderful wedding guests who made me feel so welcome throughout, one last big thanks and mention must go to the venue and the staff at The Upper House in Staffordshire. From the gorgeous gardens, to the amazing the architecture, me, Claire and Iain managed to take advantage of the stunning venue with some lovely outdoor photographs. With a group shot which captured everyone, and then a more intimate shoot of just the couple, taking in the beauty of the venues scenery, we managed to take some really beautiful images, which you can see below. Inside (and back in the warm), Sam and her team at The Upper House helped put on a magnificent day. Nothing was ever too much trouble and they ensured the wedding went smoothly from start to finish. If you are looking for a venue in Staffordshire for your wedding, with a large slice of local history, The Upper House could be the place for you. Built in 1845 for Josiah Wedgwood's grandson Francis, it is now a luxurious property fit for a wondrous wedding. Large or small events are equally catered for, along with lots of rooms for those staying over. But the big selling point, I my eyes, was the 10 acres of woodlands and landscaped gardens. They helped create such amazing photograph opportunities for both Claire and Iain. Highly recommended!
So without further ado, congratulations to Claire and Iain! And I wish you every happiness in the future!
Wedding photography by Jon Thorne at The Upper House, Staffordshire.