Family matters. On a wedding day, it is a very special matter. If you're a Soprano or a Corleone, it REALLY matters. Now I'm not sure of any connection to any fictional Mafia families, nor even any Italian blood, but to Zoe and Lee, the importance of their family was clear on their special day at The Heath House on the 22nd July 2017 in Staffordshire. Brothers, daughters, sons... throughout the day, relatives of the happy couple were on hand in roles to help complete what was a beautiful occasion.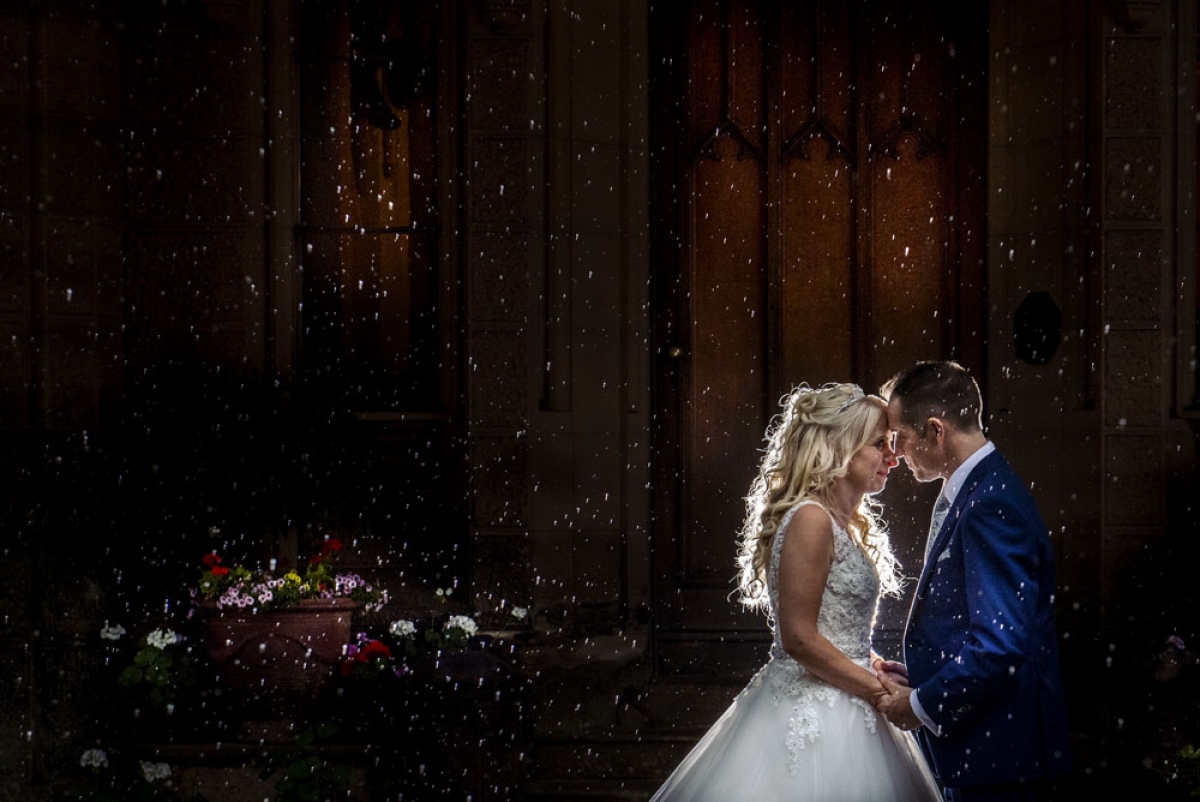 The wedding of Zoe and Lee
Now before I cover too much more of the day itself, I must first congratulate the happy couple, Zoe and Lee on their simply wonderful wedding day. As a wedding photographer, it is not uncommon to see a few pre match nerves. Sometimes, the jitters are clearly about whether the bride or groom or both are doing the right thing. Mums get involved, dads have their say, tears start to role, questions get asked... are we even going to make it down the aisle? Most of the time however, it's simply a natural occurrence of joy and happiness mixed together, as it was for Zoe, with an excitement of the day ahead. Lee and his beautiful wife, are a really great couple, that I have enjoyed getting to know these past months, and I'm so delighted to have photographed their wedding. By the end of the occasion, and in fact a long time beforehand, the nerves had all vanished, and the stunning bride was left to reflect, telling me that it was without doubt, the best day of her life.
Having started this blog with a reference to both the hit TV show, The Sopranos, and the Oscar winning film, The Godfather, I'll admit, I tried to find a quote or two from these seminal pieces of work, but alas, as memorable as they were, I simply couldn't find one that didn't involve some kind of violent threat or some form of foreboding warning... not the ideal start for a wedding write up, nor a particularly romantic one. So with all Mafia references cast to one side, I must now focus on the family. Obviously, with any wedding, I expect to see a large contingency of relatives during the day. Sometimes, families are close, sometimes they're not. In Zoe and Lee's case, the bonds they share were clear for all to see as so many members were integral parts of the event. On Zoe's side, her son kicked off proceedings by taking on the role of walking his beautiful mum down the aisle. As well as young Brook and Jessica, Zoe's daughters Kaitlyn and Isabelle rounded off the bridesmaids and flower girls, whilst her son Jacob and her brother Matt were the ushers on hand during the day. Not to be outdone in the family stakes, Lee's choice for his best man was his brother Paul, rounding off what was a beautiful sight... a truly close and happy family unit.
When I am out and about photographing weddings, the obvious things are always nice to have to create a gorgeous album. A beautiful couple, check. A stunning venue, check. However, for myself personally, it's the little intricate details that really add a touch of sparkle to the day. From the wonderful floral arrangements, to the pre supplied sunglasses for guests, there was a clear attention to detail throughout. None more so than the engraved perfume bottle, which was a lovely touch. You'll see a few more photos below, including the individual confetti containers... make sure you have a look.
Now for the venue... nestled in Staffordshire is The Heath House, and always, they accompanied a stunning venue with world class service and help throughout the day. Still looking for a venue? The Heath House is perfect for those who are looking for an English country house wedding. The Staffordshire venue offers some quite unique photograph opportunities. It really does offer a touch of class and traditional styling, and for you The Heath House might just be a truly joyous find. The wedding breakfast takes place in their fabulous marquee which is something special, and to top it all off, as mentioned above, the staff at The Heath House are truly exemplary.
Wedding photography by Jon Thorne at The Heath House, Staffordshire.